www.Holderer.com
My Yamaha Disklavier
Click the toy piano in the lower right for a close-up of it.
Click the hammered dulcimer to the left of the piano for a close-up of it.
---
Click here to go to a page of MIDI files I created for Disklaviers
---
Above: 1973 Aeolian Duo/Art player piano.
Click on the picture to hear a RealAudio file of the Aeolian.
Below: 1920's QRS piano roll advertisement
---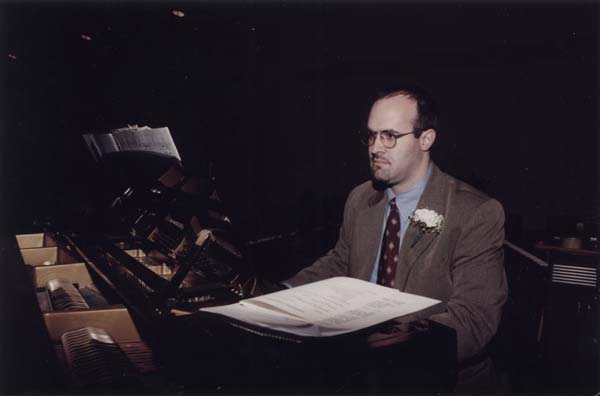 Me playing the piano at a wedding.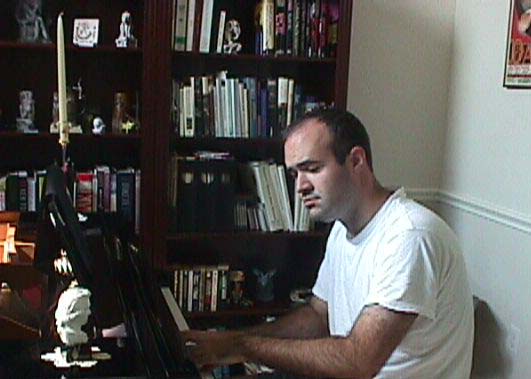 Self-timer pic of me playing the piano.
---
RealAudio files:
This page created 11 June 1999/updated 15 May 2001